Raleigh Durham Airport Departures (RDU)
Not all flights may be showing. If not available use search above to find your flight by airline, airport or flight number.
Destination
Airline
Flight no.
Scheduled
Est./Actual
Status
Nashville (BNA)
iAero Airways
WQ9501
04:24
Scheduled
New York (JFK)
American Eagle
AA4362 expand_more(5)
05:11
Scheduled
New York (JFK)
British Airways
BA4722
05:11
Scheduled
New York (JFK)
JetBlue Airways
B64794
05:11
Scheduled
New York (JFK)
Qantas
QF4132
05:11
Scheduled
New York (JFK)
Qatar Airways
QR2945
05:11
Scheduled
New York (JFK)
Royal Air Maroc
AT5063
05:11
Scheduled
No flight departures were found at Raleigh Durham Airport.

Flight Departures at Raleigh Durham Airport
A few things that are good to know prior to departing from Raleigh-Durham Airport, such as transfer options and if there are ATMs available.
Parking at Raleigh-Durham Airport
All parking lots at Raleigh-Durham International Airport have hourly parking for up to 4 hours as well as daily rates. After the initial 4 hours it automatically transfers into the daily rate. The daily rates vary between $7 and $22 depending on closeness to the terminals, while the hourly parking fee varies from $1 to $4 for an hour.
The Cell Phone Lot is where greeters can wait with/in their car for the traveler to pick up their luggage before they let the greeter know they are ready for pick-up at curbside. The Lot is located only a few minutes' drive from the airport terminals.
Transfers at Raleigh-Durham Airport
Rental Cars – The rental car companies at Raleigh-Durham Airport are located on airport grounds and they offer courtesy shuttle services to transport customers between their offices and the airport's terminals. Shuttles are available at all times.
When returning a vehicle to the rental car company, please make sure to first collect all personal belongings and to follow the instructions from the rental car company on where and how to return your rental car.
Buses – GoTriangle provides a bus route between the airport terminals and the GoTriangle Regional Transit Center, RTC, only ten minutes from the airport. To get there using public transportation travelers have to take an express bus from Raleigh, Durham or Cary.
The bus fare for the express buses is $3.00 for a single journey, while the regional bus from the RTC costs $2.25. Free transfer passes can be purchased when purchasing the ticket on the first bus.
Greyhound bus stations can be found in Raleigh and Durham, but at least one transfer is necessary to get from there to the airport. See more about buses to and from Raleigh-Durham Airport.
Taxis – There are many taxi companies in the area that will transfer travelers from their location to the airport.
Trains – Amtrak train stations can be found in Raleigh, Durham and Cary. From there the traveler has to find other means of transfer to the airport.
Shuttles – There are many shuttle companies available in the area to pre-arrange a shuttle transfer to the airport.
Hotels may offer shuttle services to and from the airport. The traveler arrange this service directly with the hotel or through their travel agent.
Ride Shares – Several Ride Share companies are available in the area, depending on where you are located. Pre-arrange the transfer through the company app or website.
Disability Assistance at Raleigh-Durham Airport
If you are in need of assistance or a wheelchair upon your arrival at the airport, please contact your airline first hand. If you haven't requested it before arriving at the airport for departure, ask one of the skycaps available on curbside and they will assist, or talk to the staff at the Guest Information Desks.
TTY units are found at each of the information desks in the Baggage Claim areas.
Baggage Carts at Raleigh-Durham Airport
Smarte Carte bag carts are available for rental in several places, including the baggage claim areas of both terminals, curb sides and in the parking garage atrium. The rental fee per cart is $5.00. The machines accept $1 and $5 bills as well as credit and debit cards and will give a 25 cent refund when the cart is returned to any of the locations they are found in.
Smoking at Raleigh-Durham Airport
It is strictly prohibited to smoke in any other areas other than designated smoking areas, marked and signed, located outside of the terminals.
WiFi at Raleigh-Durham Airport
RDU offers free WiFi to all visitors for up to 48 hours. Connect to the network called "RDU Free WiFi" and you will be automatically taken to the landing page where you have to accept the Terms & Conditions before you are able to go online. In case the landing page isn't launched, please open up your browser and go to a website and it should appear, accept the Terms & Conditions and click connect. You might be asked to enter personal information, but this is completely optional and you may skip this and go straight to accepting the Terms & Conditions.
Power Outlets at Raleigh-Durham Airport
Select seats at the airport are equipped with power outlets. In Terminal 1 they can be found in the gate waiting rooms and in the Baggage Claim area and seats with adjacent outlets can be found throughout the terminal's restaurants. In Terminal 2 many seats in the gate waiting areas are equipped with both USB port charging outlets as well as electric outlets.
U.S. Postal Service Drop Box at Raleigh-Durham Airport
There is a mailbox, U.S. Postal Service, is located in the lower level of Terminal 2, outside the Baggage Claim area.
Traveling with Pets at Raleigh-Durham Airport
Pets must travel in crates at all times while at the airport, except for in the pet relief areas located outside on the Baggage Claim levels of both terminals.
Meditation Room at Raleigh-Durham Airport
The meditation room is located in the Ticketing Lobby of Terminal 2 and it is open 24/7, 365 days a year for those who want a moment of peace and silence before or after a flight.
Currency Exchange Services at Raleigh-Durham Airport
Travelex Worldwide Money can be found on the Ticketing as well as Baggage Claim levels of Terminal 2.
ATMs at Raleigh-Durham Airport
ATM/cash machines can be found on both landside and airside in both terminals.
AEDs at Raleigh-Durham Airport
There are AEDs (Automatic External Defibrillators) located throughout the airport. As an AED safety box is opened it triggers a response by first responders automatically.
Food and Beverage and Shopping at Raleigh-Durham Airport
There are plenty of options to eat and drink at RDU as well as a variety of shops.
Was your flight delayed or cancelled?
You may be eligible to receive up to 600 EUR compensation per person in your party..
Claim Now!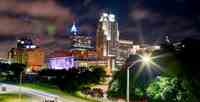 Things to see and do in and around Raleigh, North Carolina