Bus Transfers To and From Raleigh Durham Airport



Buses from Raleigh-Durham Airport with Bus Routes and Times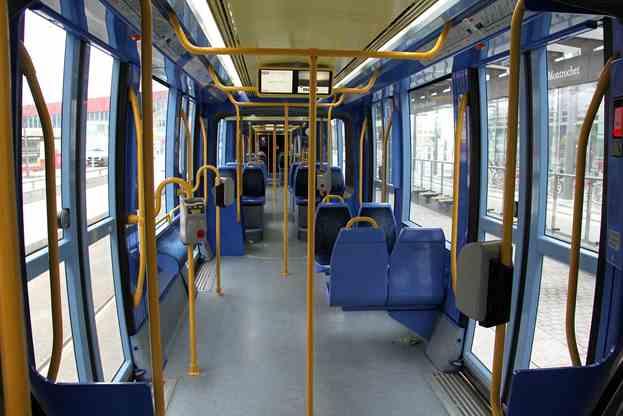 When arriving at Raleigh-Durham International Airport, please remember to collect your entire luggage from the baggage claim area of your arrivals hall before proceeding to your choice of transfer from the airport.
Public Transportation Buses at Raleigh-Durham International Airport
GoTriangle provides bus services between Raleigh-Durham Airport and its Regional Transit Center from where travelers can, and likely have to, connect to bus routes throughout the region through RDU Shuttle and Route 100. During weekdays and Saturdays the RDU Shuttle runs during the days, from approximately 7.00 AM to 6.00 PM, while Route 100 runs during evenings, from approximately 6.00 PM to 9.30 PM, except for Sundays when only Route 100 is operating with departures once an hour from around 7.00 AM to around 21.00 PM.
There will be bus routes going from GoTriangle Regional Transit Center to Raleigh, Durham and Cary.
The pick-up zones for the GoTriangle bus routes are located in Zone 2/3 at Terminal 1 and in Zone 6/7 at Terminal 2.
The single fare is $2.25 for GoTriangle bus routes and $3.00 for the express bus routes. If you are transferring to another GoTriangle bus ask the operator on the first bus for a free transfer card which will allow you to transfer for free between two buses. If you get the transfer card on a regional bus and the transfer is to an express route a $0.75 fee has to be paid on the express route. Exact change is required to purchase a ticket or pass on the buses.
A discounted fare of $1.00 for the regional buses and $1.25 for the express buses is available for travelers with a disability while children under the age of 12 (when in the company of a paying adult), seniors 65 or older and teens aged 13-18 with a Youth GoPass travel for free. A valid ID has to be presented to the driver when paying the discounted fare or using a discount fare pass.
Greyhound Buses at Raleigh-Durham International Airport
There are Greyhound buses departing from the bus stations in Raleigh as well as Durham. To get to the Greyhound stations using public transportation several transfers have to be made.
The journey between RDU and the Greyhound bus station in Raleigh takes around 1.5 hours depending on the time of day and the day of the week the journey takes place.
The journey between RDU and the Greyhound bus station in Durham takes around 50 minutes, with less frequent departures and the Greyhound station is closed over weekends.
Which Bus services/routes have stops at Raleigh Durham Airport?
Raleigh-RDU Airport-Regional Transit Center
Bus Service Operated By GoTriangle
Regional Transit Center via RDU Airport
Raleigh via RDU Airport
RDU Airport Only